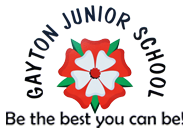 Our Education Child Protection Safeguarding Policy can be viewed by clicking here.The policy has been written in line with the new Keeping Children Safe in Education document which can be accessed by clicking here.
Everyone working in, or for our school, shares an objective to help keep children and young people safe by contributing to:
Providing a safe environment for children and young people to learn in education settings, and;
Identifying children and young people who are suffering or likely to suffer significant harm, and taking the appropriate action with the aim of making sure they are kept safe both at home and in the school setting.
If you have any concerns regarding a safeguarding issue, please contact a member of our safeguarding team at school:
Mrs Joanne Chapman (Headteacher & Designated Safeguarding Lead)
Mrs Leanne Trimbee (Safeguarding)
Mrs Becky Clarke (Looked After Children Lead)
Mr Jos Ashley (Learning Mentor)
Mrs Jane Hill (Deputy Headteacher)
Mrs Debbie Costema (SENCO)
Mrs Rachel Burnett (Safeguarding Governor)
As part of your child's Computing curriculum, our school is providing supervised access to the Internet. This access will help to develop your child's learning and foster their creativity. With every piece of technology, there are important rules to follow to ensure safe use – for the benefit of all children at Gayton. Please read through the rules set out in our Rules for Responsible Internet Use with your child. Click here to read the document.
Key Policies:
Safeguarding and Child Protection Policy Autumn 2016
Anti-bullying Policy Spring 2015
Health & Safety Policy amended Spring 2015
Intimate Care Policy Summer 2015
Looked After Children Policy Autumn 2016
Missing Children Policy Autumn 2015