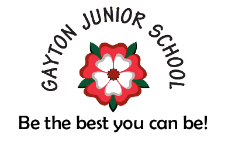 Children in all four year groups at Gayton will be taught explicit grammar, spelling or punctuation skills within Literacy lessons throughout the year. These skills are also practised as part of our Morning Writing register activities. Links to each weekly Morning Writing theme can be found on our Learning Logs, with Upper School (Year 5 and 6) and Lower School (Years 3 and 4) usually having a different focus. This will give the children the chance to pracise skills that they can use in their writing.
In 2013, the grammar, punctuation and spelling test (we call it the SPAG test) was introduced in as part of the KS2 SATs programme for Year 6 pupils, replacing the previous English writing test. In May 2016, the SPAG test was updated (in line with the new primary curriculum) and was made more challenging.
The children are tested on:
Sentence grammar through both identifying and writing sentences that are grammatically correct
Punctuation through identifying and writing sentences that are correctly punctuated
Vocabulary through identifying and writing sentences in which a word is used correctly
Spelling
Spellings are sent home each week for children to learn and will include words from the statutory spelling lists. Click here to view the Year 3 and 4 spelling list. Click here to view the Year 5 and 6 spelling list.
Parents frequently ask about this aspect of the curriculum – some of the skills covered were not part of the primary curriculum 20 years ago! Many have found this glossary helpful as a prompt. The School Run website provides clear examples of many of the skills (for free, there is no need to subscribe!) and is really useful when supporting your child complete homework tasks.
Below are some sample questions from previous papers to give you an idea of how questions might be phrased in the end of year tests.