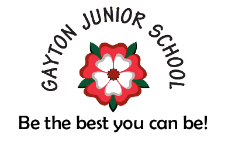 Wraparound Care at Ridgeway Infant School
Launching in January 2022, the Energy Kidz Out of School Clubs will be hosted at Ridgeway Infant School, with all sessions available to children attending Gayton Junior School.  Sessions will be available from 7.30am until 8.45am; and 3.30pm until 5.45pm; Gayton pupils will be walked to and from school via a 'walking bus'.
Holiday Clubs 
Energy Kidz will be running a February Half-Term Holiday provision for children of both Ridgeway and Gayton school. Booking details will be available at a later date.
After School Clubs
A range of after school clubs are run termly by Premier Sport and Derby County.
Derby County Football After School Clubs are held throughout the year and can be paid for half termly.
Details on how to book will be added in the Autumn Term.
We run homework and Mathletics/Reading Eggs clubs after school on Mondays, Tuesdays, Wednesdays and Thursdays. These clubs are invitation only. Please ask to speak to Mrs Tomlinson via the school office if you would like a place for your child and she will let you know if she has space.
Cookery Club is run by Mrs Booth on Thursdays. Children have the opportunity to sign up and she will invite them for a four-week block of Cookery during the school year, as the club is always over-subscribed. Like last year, Mrs Booth has kindly put on additional Monday sessions to accommodate everyone who showed an interest. Please ask to speak to Mrs Booth via the school office if you have any queries about the club.