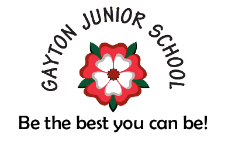 Please note that, due to COVID-19 restrictions, no clubs will be running for at least the first half of the autumn term. We will continue to review all of our before and after school provision and keep parents informed of any planned changes.
Breakfast Club
Active Bodies will be running a Breakfast and After School Club next door at Ridgeway Infant School from 29th April 2019. It runs from 7:20am each morning and staff will walk your child across to school at 8:45am. Each breakfast session costs £4.50 per child per session. The Breakfast Club is a drop-in service which can be used as and when you require. They do ask that you book your after-school space however, to ensure a guaranteed space. If for any reason you require last minute emergency childcare, they can usually accommodate this at no extra cost. They are able to accommodate shift patterns and one-off bookings.
There are 3 options for their After School Club:
Until 4pm – £4.00
Until 5.15pm (including tea) – £7.50
Until 5.45pm (including tea) – £8.50 – NOT ON FRIDAYS
Club cancellations for after school can be made up until 3pm on the day of childcare: this can be done via text, email or phone call. If they are informed of a cancellation, there will be no charge. If they are not informed, then they charge for the first hour's care missed. As a club they only charge for what you use and do not require you to give them a collection time. They make a note of the time leaving and charge from there.
Payments are invoiced at the end of the month via email. All forms of payment are accepted, direct to the company, including childcare vouchers. Fees and payments are to be made no more than two weeks from the date of the invoice, unless otherwise agreed. Active Bodies reserve the right to refuse bookings if the childcare costs fall two months behind: payment would then be required in advance of service. For your fees and invoice queries please contact Amanda McNelis AmandaMcnelis@activebodiesuk.co.uk
Evening meals served within the club will be outsourced and brought into the club ready prepared.
Before your child begins any club with Active Bodies, they ask that you please complete a child registration and medical form. These can be collected from the Gayton school office. Please return these to Active Bodies, or the Ridgeway or Gayton school office. A session booking form is also available at the Gayton school office. Alternatively, please email jhudson@activebodiesuk.co.uk  for any queries you may have. Your parent/carer contact for the school will be Jennie Hudson, 07885424715.
After School Clubs
A range of after school clubs are run termly by Premier Sport and Derby County. Click here to book a place on any of the Premier Sports clubs they will be running next year.
Derby County Football After School Clubs are held on Fridays throughout the year and can be paid for half termly.
Details on how to book can be found at www.derbycountycommunitytrust.com
We run homework and Mathletics/Reading Eggs clubs after school on Mondays, Tuesdays and Thursdays. These clubs are invitation only. Please ask to speak to Mrs Tomlinson via the school office if you would like a place for your child and she will let you know if she has space.
Cookery Club is run by Mrs Booth on Thursdays. Children have the opportunity to sign up and she will invite them for a four-week block of Cookery during the school year, as the club is always over-subscribed. Like last year, Mrs Booth has kindly put on additional Monday sessions to accommodate everyone who showed an interest. Please ask to speak to Mrs Booth via the school office if you have any queries about the club.