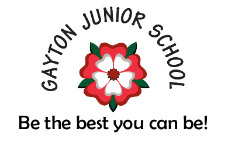 Breakfast Club
Premier Sport run a Breakfast Club next door at Ridgeway Infant School. It runs from 7:30am each morning and staff will walk your child across to school at 8:45am. Each breakfast session costs £4 per child per session or £3.50 each for siblings. Parents can turn up and pay on the day – there is no pre-booking required. You will simply be asked to fill in a form prior to your child's first session so we have their details on record. The form will be given to you upon arrival.
Children will be provided a basic breakfast of cereal or toast each day along with juice or milk. After breakfast there will be gentle activities for children to take part in. Research has shown that there are huge benefits to children who attend breakfast clubs. In addition to the fact that children will be receiving a healthy, active start to the day there is also evidence to suggest that it helps with academic performance.
PLEASE NOTE THE CLUB WIL NOT RUN ON INSET DAYS AT RIDGEWAY INFANT SCHOOL.
If you have any questions please don't hesitate to contact James Jennison jjennison@premier-education.com
After School Clubs
A range of after school clubs are run termly by Premier Sport and Derby County. Click here to book a place on any of the Premier Sports clubs they will be running next year.
Premier Sports After School Clubs
Mondays, starting 17th September for 6 weeks – Fencing
Wednesdays, starting 19th September for 6 weeks – Gymnastics
Mondays, starting 19th November for 4 weeks (no club on Monday 3rd December – INSET) – Archery
Wednesdays, starting 21st November for 5 weeks – Gymnastics
Mondays, starting 7th January for 6 weeks – Dodgeball
Wednesdays, starting 9th January for 6 weeks – Dance
Mondays, starting 25th February for 6 weeks (no club on Monday 4th March) – Non-contact Boxing
Wednesdays, starting 27th February for 6 weeks (no club on Wednesday 6th March) – Dance
Mondays, starting 29th April for 3 weeks (no club on Monday 6th May – Bank Holiday) – Tri-Golf
Wednesdays, starting 1st May for 4 weeks – Drama
Mondays, starting 10th June for 6 weeks – Cricket
Wednesdays, starting 12th June for 6 weeks – Musical Theatre
Derby County Football After School Club
These will be held on Fridays throughout the year and can be paid for half termly.
Details on how to book can be found at www.derbycountycommunitytrust.com
Friday 14th September – Friday 26th October
Friday 9th November – Friday 14th December
Friday 11th January – Friday 15th February
Friday 1st March – Friday 12th April
Friday 3rd May – Friday 24th May
Friday 7th June – Friday 19th June
Summer Camps
Premier Sport also run a variety of summer camps throughout the Summer Holidays. Please click here to view their flyer. You can save 25% if you book before 13th July 2018 by using the code SUMMER/25. A full day (9am-3.30pm) costs £15.95, half days (9am-12.30pm) costs £9.95 and extended days (8am-5.30pm) costs £20.95. Click here to visit their website.