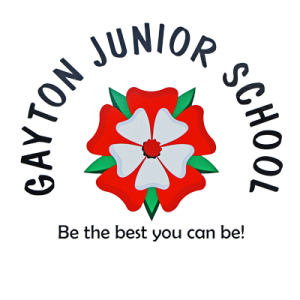 List of Current Federation Governors
Please note: With the exception of Sukhy Mahal, as identified in the grid below, no other governor serves on a governing body of any other educational establishment. All governors have full voting rights.
As this is a new, federated governing board, there are no attendance figures for the previous academic year. Governors who left the Gayton Governing Board in the last 12 months are also included at the bottom of the page.

Name
Governor Category
Appointing Body & Date of Appointment
End of Term of Office
Committees
Attendance 2019/20
Position(s) of Responsibility
Relevant Financial or Business Interests
Relationships between governors and members of school staff
Chair: Paul Hassall
Co-opted
School  01/09/2020
01/09/2024
Pupil Progress
n/a
Chair;  Pupil, Sports & Catch Up Premium – Gayton Junior School; Headteacher Appraisal
None
Vice Chair: Sukhy Mahal (also a Governor at Derby Moor Academy)
Co-opted
School  01/09/2020
01/09/2024
Pupil Progress
n/a
Vice Chair;  Safeguarding; LAC Link Governor;
Headteacher Appraisal (Arbitrator)
None
Tamara Dale (Headteacher – Ridgeway Infant School)
Headteacher
n/a
Declared
Jane Hill (Headteacher – Gayton Junior School)
Headteacher
n/a
None
Amanda Skidmore
Clerk
n/a
n/a
n/a
n/a
n/a
None
Michelle Bailey
Staff
School

01/09/2020

01/09/2024
Pupil Progress
n/a
None
Jenny Watson
Parent
School
01/09/2020
01/09/2024
Pupil Progress
n/a
Pupil, Sports & Catch Up Premium – Ridgeway Infant School
None
Sadaf Shah
Parent
School
01/09/2020
01/09/2024
Resources
n/a
Headteacher Appraisal
None
Lorna Reid
LA
LA
01/09/2020
01/09/2024
Resources
n/a
SEND
None
Andy Cokayne
Co-opted
School  01/09/2020
01/09/2024
 Resources
n/a
Mental Health & Wellbeing
None
Debbie Tomlinson
C0-0pted
School  01/09/2020
01/09/2024
Resources
n/a
None
Michelle Cockcroft
C0-0pted
School  01/09/2020
01/09/2024
Pupil Progress
n/a
SEND
None
Rabinder Singh
Co-opted
School 01/09/2020
01/09/2024
 Resources
n/a
Safer Recruitment
None
Chris Warren
Co-opted
School 01/09/2020
01/09/2024
Pupil Progress
n/a
Headteacher Appraisal; Maths
None
Oliver Januszewski
Co-opted
School 01/09/2020
01/09/2024
Resources
n/a
Literacy
None
Rachel Burnett
Parent
School
Resigned 26/01/2020
Standards
Vice Chair – Standards;
Writing; Safeguarding; Mental Health & Well-being
None
Debbie Costema
Staff
School
Resigned 17/08/2020
Standards
SENCO
None